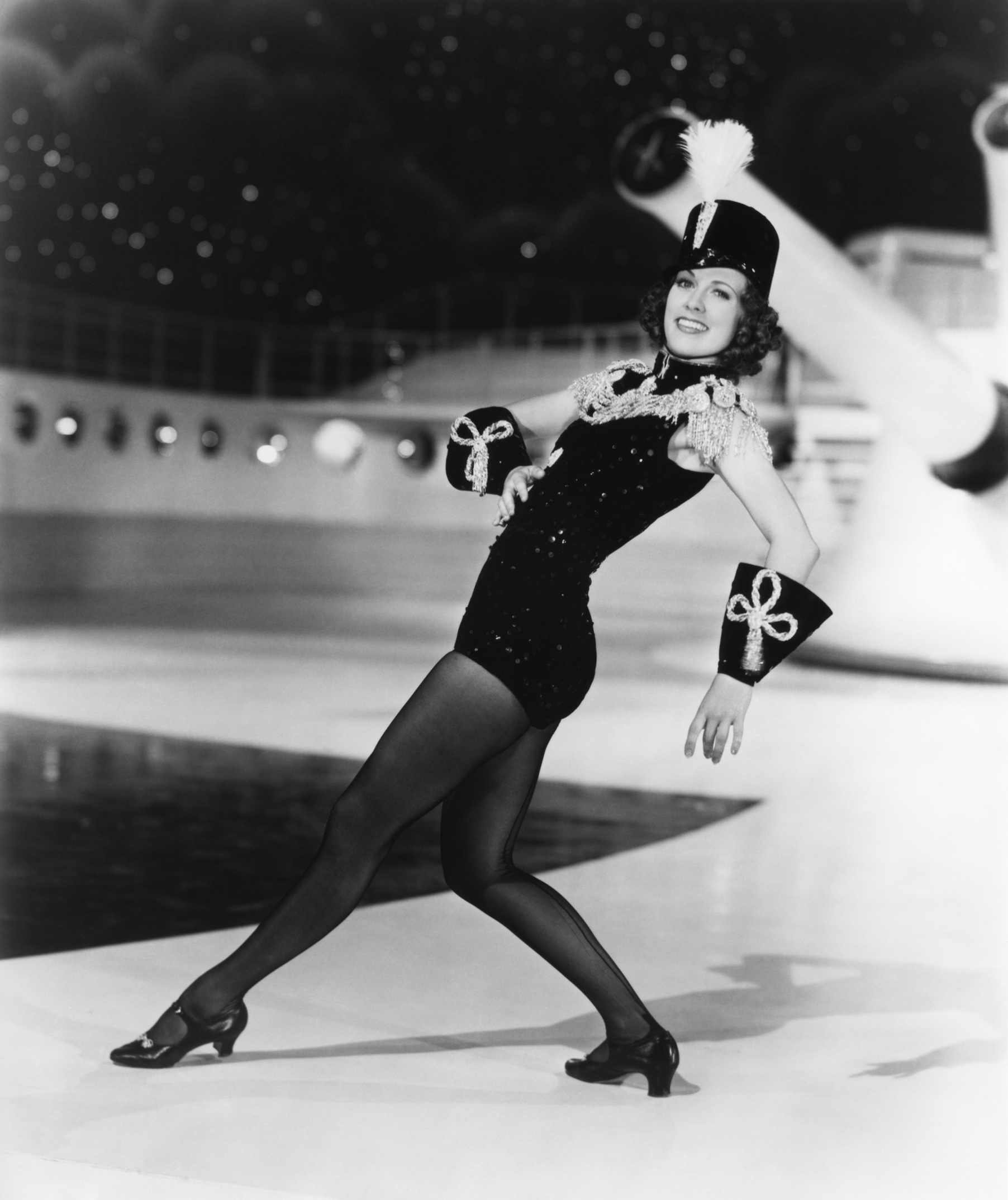 Even though I was born over twenty years after dancer Eleanor Powell's last movie, I have had a crush on her for years. Not only was she a great dancer - not just a great dancer but one of the best female tap dancers, but she was a true beauty as well. She only made a few movies in her short time in Hollywood, but every movie was better because Eleanor was in it. Fred Astaire had many leading ladies and dance partners during his career. He made a string of movies with Ginger Rogers. However, Eleanor Powell was the only female partner who could keep up with Astaire, and at times nearly out dance the famed hoofer.
Eleanor Powell was born on November 21, 1912, in Springfield, Massachusetts. Powell studied ballet at age six and began dancing in Atlantic City nightclubs before she was a teenager. She joined the Co-Optimists dance troupe in New York City in 1928, about the time she began to study tap dancing. The following year she was a headline performer at New York's prestigious Casino de Paris nightclub, and she made her Broadway debut in the musical Follow Through. She signed a Hollywood contract with Metro-Goldwyn-Mayer, and she first danced onscreen as a featured performer in George White's Scandals (1935). Within a few years, she ranked as MGM's top female dancer (with the possible exception of Ginger Rogers), and the studio created lavish screen vehicles tailored specifically to her talents. In such films as Born to Dance (1936), Broadway Melody of 1938 (1937), Rosalie (1937), Honolulu (1939), Broadway Melody of 1940 (1940), and Lady Be Good (1941), Powell exhibited an assertive, athletic style of tap dancing that was unique among female dancers of the era. As Fred Astaire observed, "She 'put 'em down' like a man, no ricky-ticky-sissy stuff with Ellie. She really knocked out a tap dance in a class by herself."
Because of her dominating style and commanding virtuosity, she was not generally cast opposite male dancers—of whom there were few in her league—but rather was placed in roles in which her "independent woman" persona was showcased in solo dance routines. Only Astaire was her onscreen equal; their duet to Cole Porter's "Begin the Beguine" in Broadway Melody of 1940 (1940) is probably Powell's best-known dance number. More often, however, her leading men—including Robert Taylor, Robert Young, James Stewart, Jack Benny, and Red Skelton—handled the comedy and drama, leaving Powell to concentrate on all things terpsichorean.
Following Broadway Melody of 1940 Powell was sidelined for many months following a gall stone operation and things changed somewhat for the worse, at least as far as Powell's movie career was concerned. 1941's Lady Be Good gave Powell top billing and a classic dance routine to "Fascinatin' Rhythm", but Robert Young and Ann Sothern were the actual stars of the film. The same happened with Red Skelton in Ship Ahoy (1942) and I Dood It (1943), although in Ship Ahoy her character nonetheless played a central role in the story, and Powell's dance skills were put to practical use when she manages to tap out a morse code message to a secret agent in the middle of a dance routine.
She was signed to play opposite Dan Dailey in For Me and My Gal in 1942, but the two actors were removed from the picture during rehearsals and replaced by Gene Kelly and Judy Garland. Later, production of a new Broadway Melody film that would have paired Powell with Kelly was also cancelled.
She parted ways with MGM in 1943 after her next film, Thousands Cheer, in which she appeared only for a few minutes to perform a specialty number (as part of an all-star cast), and the same year married Canadian-born lead actor Glenn Ford.
Despite her enormous popularity, Powell appeared in only 14 films during her career and largely retired after her marriage to actor Glenn Ford in 1943. She returned to star in Sensations of 1945 (1944), in which she performed a surreal number, dancing inside a giant pinball machine, and to perform a dance routine in Duchess of Idaho (1950). She hosted a religious television series, The Faith of Our Children, from 1953 to 1955. After her divorce from Ford in 1959, she performed for a few years in musical revues in New York and Las Vegas to great acclaim. In 1965 the Dance Masters of America bestowed upon her the title of World's Greatest Tap Dancer.
In 1981, Eleanor made a rare appearance at the American Film Institute award ceremony for Fred Astaire. Even though she was almost 70, Powell still hade the beautiful and grace she always had in all of her movies. It is too bad she could not talk Astaire into dancing with her one more time. Around the same time Eleanor was diagnosed with ovarian cancer. She tried fighting the disease and told people "I am going to fight, but my life as always is in God's hands". She would lose the battle on February 11, 1982 in Beverly Hills, California. A great talent was silenced, but her taps will go on forever...